Who is online?
In total there is
1
user online :: 0 Registered, 0 Hidden and 1 Guest
None
Most users ever online was
15
on Sun Aug 26, 2018 11:46 pm
www.insidiax.com
Thu May 26, 2011 4:22 pm by Faris
WE HAVE OUR DOMAIN REGISTERED! @
WWW.INSIDIAX.COM
Go there from now on this Forum will be locked within the next few days
Comments: 0
ALL DROPS ARE FIXED & SUMMONING ADDED!
Tue May 24, 2011 12:26 pm by Faris
With the introduction of our Client V3, we have hoped to get this correct this time, so we can do a Full release of the server to people. We also …
Comments: 0
InsidiaX Version 2.0 OUR FIRST FLAWLESS
Sun May 22, 2011 8:04 am by Faris
Insidiax V2.0 Has now been released, you will NO LONGER be able to connect with your old clients, so delete them, and go to the client downloads …
Comments: 0
STAFF OF LIGHT IMPROVEMENTS!
Fri May 20, 2011 8:35 am by Faris
Staff of Light, The Additions iv made to it....
- Hits up to 400, without prayer (Barrage)
-It has an INTERNAL smite, so it smites without you …
Comments: 0
NEW WEBCLIENT - 24/7 ONLINE, MORE RELIABLE.
Fri May 20, 2011 8:04 am by Brandon
Since I made the webclient I realized that the webhost I was using wasn't too reliable. I've now found a new webhost to display the webclient 99.9% …
Comments: 0

Did you find this Guide useful?
USE CONTROL F TO FIND SPECIFIC!
+REP AND +THANKS WOULD BE NICE, ALSO COMMENT AND GIVE FEEDBACK+SUGGESTIONS
Slayer is a great way of making money from all the drops.
Rare Drops-
Abyssal Demon- Abyssal Whip [Most common way of making money with slayer]
Nechryeals- Dragon Boots
Dust Devil- Dragon Chain

WARNING! Now before you think you're going to get 99 slayer in a day, you're wrong. Slayer takes a little time to get 99. But its worth it trust me.
You can get your Slayer task from
Duradel
at home (Edgeville)
Around this Area:
(The one with the 99 Slayer cape of course)
Speak to him, he says:
Continue and Select "I would like a new task"
If you get a task you dont like, you could always talk to him again and ask for an easier task.
You get slayer points for every task you complete, Hard, Medium, and Easy.
You get harder task depending on your Combat Level. Easy task give you 1 point, Medium gives you 2 points and Hard task gives you 3 points.
You can check your amount of slayer points under the quest tab, "View Slayer Points"
You can use your slayer points on the "Slayer Point Exchange" shop in Edgville.
Experience Lamp- 60 Points (Gives 1M Exp on a chosen stat)
200 Dragon Bones- 40 Points (Can be used for Prayer Experience)
Slayer Helm- 80 Points (Gives 15% Attack and Strength bonus on Slayer task)
Mystery Box- 300 Points (Gives a random Item, Best ones are H'ween Mask or Presents)
Staff of Light- 200 Points (Magic Staff, Great Bonus)
All the teleports you will need are under "Monster Teleports" and 1 teleport from "City Teleports"
Monster Teleports:
City Telports:
Monsters:
You might get monsters from all over the place. Here are some maps I took some time to put in the right monster locations.
Brimhaven Dungeon:

Iron Dragon- Level 189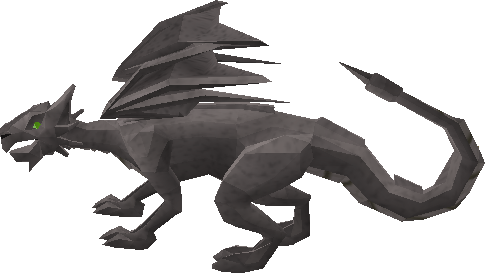 Steel Dragon- Level 246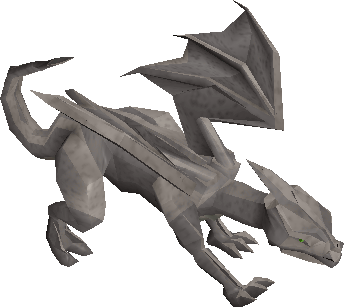 Lesser Demon- Level 82


Moss Giant- Level 42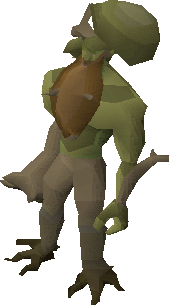 Fire Giant- Level 86

Taverley Dungeon:
Ghost- Level 19


Giant Bat- Level 27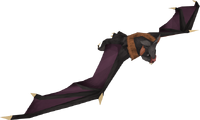 Chaos Druid- Level 13



Black Knight- Level 33


Lesser Demon- Level 82


Magic Axe- Level 42



Chaos Dwarf- Level 48


Hill Giant- Level 28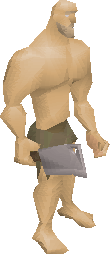 Blue Dragon- Level 111


Baby Blue Dragon- Level 48


Black Demon- Level 172


Black Dragon- Level 227


Hellhound- Level 122
Slayer Tower:

Crawling Hand- Level 8:


Banshee- Level 23


Infernal Mage- Level 66



Bloodveld- Level 76


Dust Devil- Level 93


Gargoyle- Level 111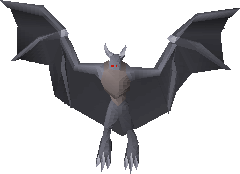 Nechryael- Level 115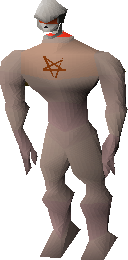 Abyssal Demon- Level 124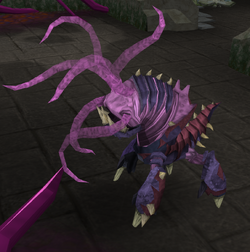 Uncommon monsters:
Goblins-
Located at Lumbridge, Under city teleports
Goblin- Level 5
Ice Warriors-
Located North West of the KBD teleport.
Ice Warrior- Level 57
Dark Beast-
Located In the Taverley Dungeon. Near the hillgiants, go past the hill Giants towards the doors. I dont have a map of it but here's the Directions:
Dark Beast- Level 182
Last edited by Kevin on Wed May 18, 2011 10:43 pm; edited 1 time in total
Forum Moderator





Posts

: 32


Points

: 65


Reputation

: 9


Join date

: 2011-05-16



Awesome Guide, thanks for this Kevin im sure this will help a bunch of people

_________________
Owner





Posts

: 40


Points

: 94


Reputation

: 3


Join date

: 2011-05-16


Age

: 26


Location

: London



Thanks, I added in the Slayer Point Exchange shop

Forum Moderator





Posts

: 32


Points

: 65


Reputation

: 9


Join date

: 2011-05-16





Similar topics
---
Permissions in this forum:
You
cannot
reply to topics in this forum